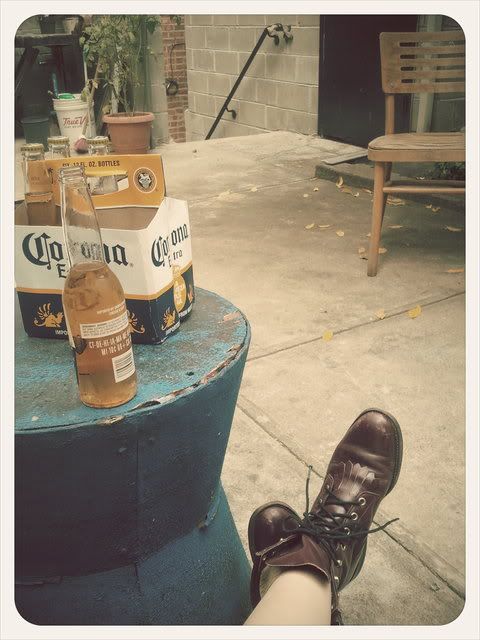 I don't really know what to say after so many months of not blogging so I'll break the awkward pause with these photos from brunch at La Bonbonniere in the West Village and hangouts in a Brooklyn backyard. Yeah, I said brunch. Apparently people are awake on Sunday mornings -- albeit mostly young families or couples, but who knew?
Perfect breakfast: blueberry pancakes, bacon, french fries, black coffee. After that I filmed some acoustic sessions to promote my new album that's coming out at the end of this month and did some other press stuff with
Kind of Like
. Everything about this post is making me second guess how I sound, so forgive me if I sound pretentious or
lameee
. Whatever, a girl's gotta work.